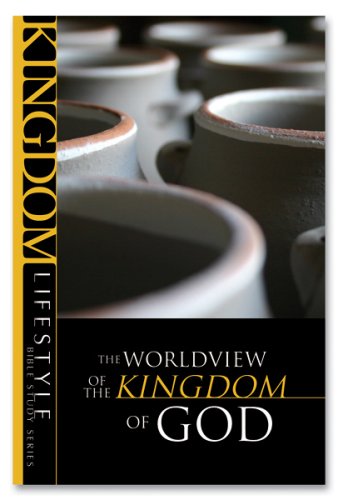 The Worldview of the Kingdom
Today there are more churches and more Christians in the world than at any time in history. But to what end? Poverty and corruption thrive in developing countries that have been evangelized. Moral and spiritual poverty reign in the "Christian" West. Why? Because believers don't have the "mind of Christ". All of us carry around a mental model of the world. This model, or set of assumptions, ultimately determines what kind of lives we lead.
This study explores the biblical worldview – the worldview of the kingdom of God – and why living it out is essential to leading a fruitful, abundant life.
Sections of each study session include:
Key words to know
Key verses to read
Biblical insights
Discovery questions
Key points to remember
Closing thoughts
Personal application
A practical response


Kingdom Lifestyle Bible Studies are revolutionizing the lives and renewing the minds of believers and local churches from North America to Africa. The Kingdom Lifestyle Bible Study series helps people grow in their relationships with the King and His kingdom. Each tested, insightful study is designed for group or individual use and equips believers to engage in a vibrant life with Christ and offer healing to a broken world.
Publication Year: 2005

Publisher: YWAM Publishing

ISBN: 1576583511